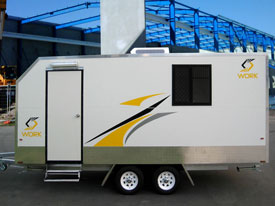 Work Caravan have a comprehensive range of caravan 4 sale, purpose built for your company. Work Caravan products are engineered to perform in a wide variety of work situations. Our easy care caravan 4 sale design range has meant that cleaning and maintenance are kept to a minimum while providing a comfortable caravan for your working/living environment.
Our caravan 4 sale are tough, dependable and manufactured to the highest of industry standards.
Our caravan 4 sale line-up consists of: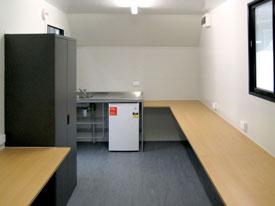 Caravan park accommodation
Mobile site accommodation
Site facilities
Site offices
Kitchens
Storage Caravan
Equipment rooms
First aid rooms
Recreation rooms
Shower / Toilet facilities
School classrooms
Dental caravan
Clinics
Retail stores
Food vans
Work Caravan has established a strong character for quality, service, great pricing and on time delivery of your caravan 4 sale. Our enthusiastic team will meet the expectations of new and repeat customers with an individual approach and 100% dedication to your business. No matter what your requirements, Work Caravan can supply the solution.
No request is too small, nor too difficult. If what you are looking for isn't listed in our caravan 4 sale list, just give our sales team a call. We are always pleased to work with you to tailor a caravan for your particular requirements.